What is Google Search spam and how does it affect you as a user?
Spam. It's something that we all deal with on a daily basis, whether it's in our inboxes or our Google search results. And while spammy emails are annoying, spammy search results can be dangerous. Search spam is when someone uses manipulative techniques to influence Google's search algorithm in order to improve their ranking for certain keywords.
This means that they're more likely to show up at the top of your search results, even if their content isn't the most relevant.
As a result, you might end up clicking on a spammy result and being taken to a site that is not of your interest, or worse, a malicious website. In some cases, these websites type of spam can install malware on your computer or even steal your personal information.
For this reason, Google takes spam very seriously. So serious, in fact, that in an article written in 2021 by Google Product Manager JK Kearns, he listed "Fighting Spam" as the number one way they are making Google the safer way to search.
Image Source: Flaticon
What is the October 2022 spam update and how did Google alter its search algorithm to combat spammy content and websites?
On October 19, 2022, Google rolled out a new update for its search algorithm to combat spammy content and websites. The update was designed to penalize sites that engaged in spammy or low-quality practices, such as post spammy comments on other sites, create doorway pages, or use keyword stuffing.
As part of the update, Google also released a spam policy that outlined the types of practices that would be penalized. Google's latest spam update is expected to have a significant impact on the SEO industry, as many SEO companies were forced to change their practices in order to comply with the new policy. In addition, the update will most likely cause many small businesses to lose their rankings in Google's search results. This is specially so for businesses that generated spammy content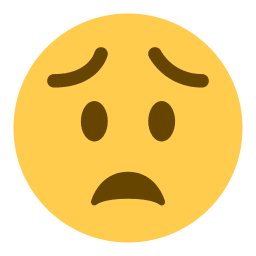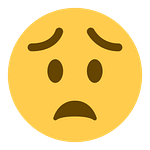 Should you be concerned about the impact of this Google Spam update on your business or traffic levels?
Some website owners are naturally concerned that their sites may rank lower in result or not appear at all in the first Google SERP. However, if the content you generate for your site is follows Google's Expertise, Authoritativeness and Trustworthiness (E-A-T) guidelines, your site should be clear of any negative impact. In essence, E-A-T guidelines is a characteristic that ensures that your page is high-quality and useful to users.
In order to avoid being penalized, it's important to remove spammy content, carefully monitor your link profile and remove any links that are not from high-quality websites. If you suspect that your website has been affected by this update, you may look for further information on Google Search central, or contact a qualified SEO agency who can help you recover your lost traffic.

Image source: Flaticon
How can you ensure your website is compliant with Google's new standards and avoid being penalized by the search engine giant?
Google's new standards for website compliance are designed to ensure that all websites provide a high-quality user experience. To avoid being penalized by Google, it is important to make sure that your website meets these standards.
There are a few key things you can do to make sure your website is compliant with Google's new standards and avoid being penalized:
1. Use only original content – this means no duplicating content from other sources.
2. Make sure all your content is well-written and of high quality.
3. Optimize your website for both mobile and desktop users.
4. Use relevant keywords throughout your website to help Google index it properly.
5. Avoid using black hat SEO techniques, such as keyword stuffing, cloaking, and link farms.By following these guidelines, you can be sure that your website will meet Google's standards and avoid being penalized in the search results.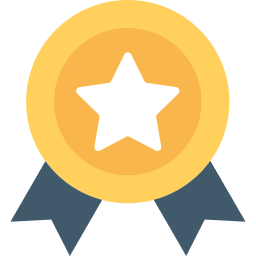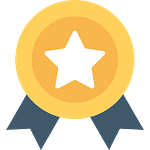 Image source: Vectors Market
What are some tips for creating high-quality, informative content that will rank well in Google without resorting to spammy tactics or black hat SEO methods?"
These days, it's not enough to simply create content – your content needs to be high-quality and informative if you want it to rank well in Google. Here are a few tips to help you create content that will please both your readers and the search engine algorithms:
1. Do your research. Before you start writing, make sure you understand your topic inside and out. The more knowledgeable you are about the subject, the easier it will be to write informative, authoritative content.
2. Write for your audience. Keep your readers in mind as you write, and make sure your content is interesting and relevant to their interests.
3. Structure your content well. Breaking your content up into smaller paragraphs with headlines makes it easier to read and also helps Google index your content more effectively.
4. Use appropriate keywords. Choose keywords wisely, and use them sparingly throughout your content to avoid being flagged for keyword stuffing. Instead, focus on using natural-sounding language that flows well.
5. Promote your content. Once you've created great content, make sure to promote it through social media and other channels so people actually see it! By following these tips, you can create high-quality, informative content that will both please your readers and help improve your SEO.
As we have seen briefly, if you are worried about the impact of this update on your website, there are steps you can take to ensure your website is compliant with Google's new standards and avoid being penalized by the search engine giant.
If you lack the time or resources, our team of experts can help you create a high-quality SEO strategy that will rank well in Google queries without resorting to spammy tactics or black hat SEO methods.
Contact us today for a complimentary discovery call and let us show you how we can help improve your website's visibility online.