When it comes to promoting your business and establishing a positive brand, content marketing is an effective way to reach your target audience and engage them with your brand. With the rise of digital marketing, creating high-quality content and consistently publishing it across different platforms is becoming more and more important. In this article, we'll take a look at seven reasons why great content marketing is crucial to your business.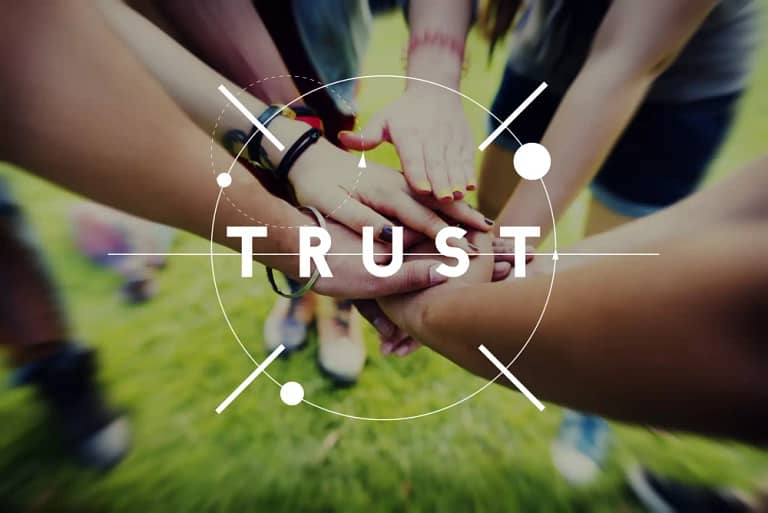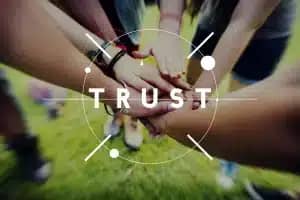 Helps Your Business Build Trust
One of the most important aspects of building a successful business is earning the trust of your target audience. By providing valuable and informative content, you can help your audience get to know your brand and what you stand for. This can help establish a positive reputation for your business and build trust over time.
When your audience trusts you, they're more likely to engage with your brand and purchase your products or services.
An example of this is a financial advisor publishing a monthly blog post on personal finance tips and strategies to help people better manage their money. As you can imagine, when potential clients see the value and expertise of this type of content, they are more likely to trust that expert.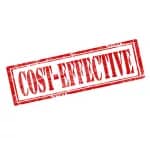 It's Cost-Effective
According to the Content Marketing Institute, content marketing costs about 62% less and often provides a higher return on investment than traditional marketing such as TV and print advertisements,. While creating quality content does require some time and effort, the long-term benefits make it a cost-effective way to promote your business.
Examples:
A small business using a blog to promote their products and services, rather than paying for expensive TV advertisements
A startup using social media to reach potential customers and build brand awareness, rather than paying for a booth at a trade show
As an added bonus, you can reuse, repurpose and redistribute your best content pieces to target your audience at different stages of the marketing funnel.
Builds a Strong Online Presence
As more and more people turn to the internet for information and to connect with brands, having a strong online presence is becoming increasingly important. You can use content marketing to help you build this presence by consistently publishing valuable content that your target audience finds useful. This can help you reach more people, increase your visibility in search engines, and build a strong brand presence online.
Examples:
A travel company publishing a monthly travelogue series, showcasing their destinations and experiences to attract more customers

A fashion brand creating a YouTube channel that features fashion tutorials, product demonstrations, and behind-the-scenes content, building their online presence and attracting followers. 
It's a Great Way to Establish Your Brand
One of the key benefits of content marketing is that it helps you establish your brand by giving you the opportunity to share your company's story, values, and mission with your audience. If the content you create is consistent with your brand image, you can help your audience understand what your brand is all about and why it's different from others in your industry.
Examples:
An organic skincare company using a blog to share their mission and the benefits of using natural and organic products, differentiating themselves from competitors
A boutique clothing store creating a weekly Instagram series that highlights their products and showcases the personal style of their employees, establishing their brand identity and personality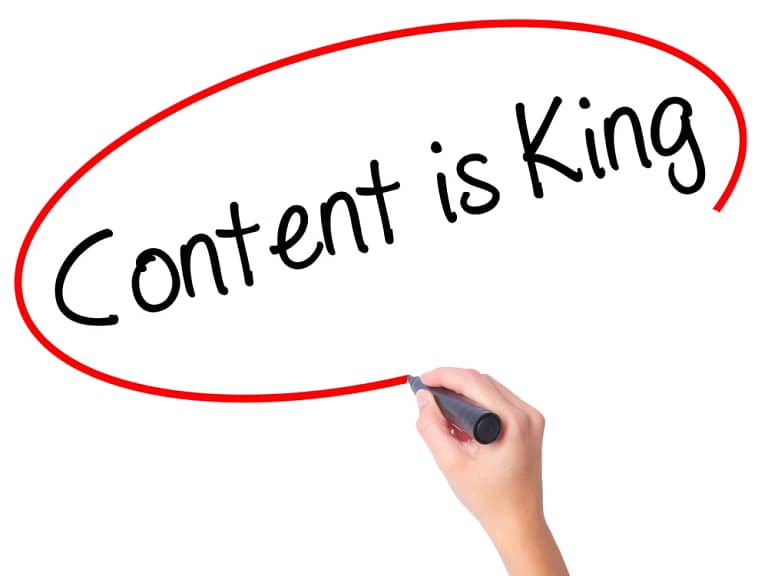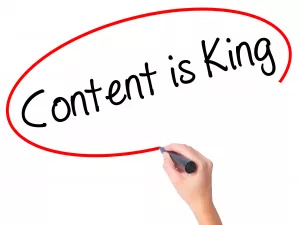 Content is King
As the saying goes, "content is king." The quality of the content you provide will play a significant role in the success of your marketing efforts. By creating content that's engaging, informative, and relevant to your target audience, you can increase your chances of reaching and engaging them with your brand.
Examples:
A marketing consultant creating a weekly podcast series that covers the latest marketing trends and strategies, providing valuable information to their target audience
A software company creating an interactive e-book that showcases the features and benefits of their product, providing engaging and informative content to their target audience.
Aids in Relationship Building for your Business
The goal of content marketing is to acquire and keep a clearly defined audience while enticing them to take profitable actions by sharing valuable, timely, and consistent material. Businesses can develop relationships with their clients by offering them pertinent and worthwhile information. As part of your content strategy, consider the following examples of how content marketing might facilitate relationship-building:
Blog entries: Companies can use blogs to inform customers about their goods and services and to share insightful knowledge about their sector. Businesses can establish themselves as thought leaders and gain clients' trust by regularly posting blog entries. Your blog's content must be optimized for your readers, not for search engines.
Social media marketing: Sites like Facebook, Twitter, and LinkedIn give companies the chance to communicate with and create bonds with their clients. Businesses can expand their reach and develop an engaged client base by offering interesting and pertinent information.
Email marketing: Email newsletters give businesses a direct line to their customers and a way to share insightful information. Businesses may develop enduring relationships with their customers and maintain their engagement by providing exclusive content, limited-time deals, and helpful advice.
Video content: Businesses can connect with their clients and customers more easily by using video content. Whether it's a product demonstration, a how-to guide, or a video about the company's culture, video content enables businesses to liven up their brand and establish more intimate connections with their clients.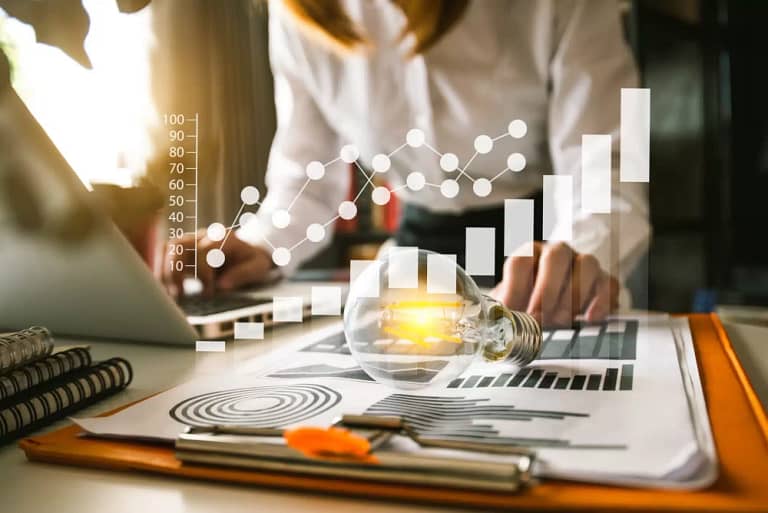 Provides Valuable Insights into Your Target Audience
Finally, content marketing can provide valuable insights into your target audience, including their interests, needs, and pain points. This information can help you create content that's more relevant to their needs and improve the effectiveness of your marketing campaigns.
One of the most important aspects of successful content marketing is understanding your target audience and creating content that resonates with them. To do this, you can gather insights through a variety of methods, including:
Analyzing website traffic data to understand which pieces of content are performing best
Conducting surveys and focus groups to gather direct feedback from your target audience
Monitoring social media to understand what topics are resonating with your audience
Using software like Google Analytics to learn more about the characteristics and interests of your audience.
Understanding your target market will help you develop content that is specific to their wants and requirements, increasing the likelihood that it will resonate with them and spark engagement.
For example, let's say you're running a content marketing campaign for a fitness brand. By gathering insights into your target audience, you may learn that your audience is interested in learning more about healthy meal planning and preparation.
With this information, you can create a series of blog posts, videos, and other content that provides valuable information and tips on healthy meal planning, helping to establish your brand as a trusted source of information on the topic.
In conclusion, content marketing is a crucial component of any successful digital marketing strategy. Content marketing may help you reach your target audience, develop trust, establish your brand, and offer insightful information about your audience whether you're just getting started or looking to step up your marketing efforts.
 Content marketing is an investment that is worthwhile for any organization because of its affordability, capacity to establish a strong online presence, and potential to forge connections with your audience. Your content strategy is ready to launch or be improved. 
Please get in touch with us right away, and we'll be happy to discuss your options on a free orientation call. free orientation call.