What is Amazon SEO and why should you care?
As an Amazon seller, you're always looking for ways to get your products in front of more shoppers. After all, the more people who see your listings, the more sales you're likely to make. One way to get your listings seen by more shoppers is to optimize them for Amazon's search engine. This process is known as Amazon SEO.
Amazon SEO is similar to traditional SEO (search engine optimization), but there are a few key differences. First, Amazon uses its own algorithm to rank listings, which takes into account factors like sales, product reviews and pricing. Second, users looking at Amazon product listings tend to be ready to buy, so your goal is slightly different than it would be with traditional SEO – you want to get your listing in front of as many relevant shoppers as possible, rather than just getting it to rank high in the search results.
If you're not optimizing your listings for Amazon's search engine, you're missing out on a valuable opportunity reach shoppers looking to buy your product. Check out this Amazon SEO guide to get ready for the upcoming holiday shopping season.
What are the most relevant Amazon ranking factors?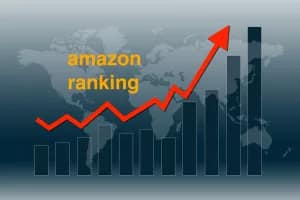 There are many factors that can affect your ranking on Amazon, and it can be difficult to keep track of them all. However, some ranking factors are more important than others. Here are a few of the most relevant Amazon ranking factors:
Sales velocity: This refers to the number of sales you make in a given period of time. The more sales you make, the higher your ranking will be. This means that in the beginning it will be harder to use your sales history to boost your position in the amazon search engine, which translates to relying on important keywords for your product description.
Keywords: Using relevant amazon keywords in your listing title and description can help to improve your ranking. Amazon customers often use keywords when searching for products, so by including them in your listing, you increase the chances that your listing will appear in search results. A word of caution: do not neglect backend keywords. While shoppers won't see these keywords, they are a way to tell amazon a9 algorithm that they are relevant to the user's search queries and therefore a good way to optimize your product listing.
Conversion rate: This is the percentage of people who purchase an item after viewing your listing. A high conversion rate indicates that your listing is relevant and convincing, and this will result in a higher ranking. To improve your conversion rates you can use long-tail keywords. They get less traffic, yet usually have higher conversion value.
Reviews and ratings: Amazon reviews and ratings are one of the most important factors that it looks at when determining rankings. Positive reviews will help to improve your ranking, while negative reviews will hurt it. This is because amazon wants to provide security and minimize buyer's apprehension when customers search for a product.
As you can see, there are a number of different factors that can affect your Amazon ranking. However, by focusing on these key factors, you can help to improve your ranking and visibility on the site.
What are the best techniques to improve your Amazon search ranking position?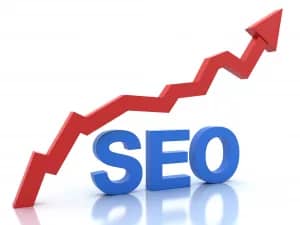 One way to improve your chances of being seen is to improve your Amazon search ranking position. Here are some tips to help you do just that:
Use Amazon-specific research tools: Amazon provides a number of tools that can help you research keywords and optimize your listings. These tools include Amazon Seller Central and Amazon Advertising.
Use FBA: Fulfillment by Amazon (FBA) is a program that allows Amazon to handle the storage and shipping of your products. This can free up your time so that you can focus on other aspects of your business, and it can also improve your Amazon search ranking position.
Optimize product title: Include a core keyword and focus on a unique selling proposition for title. Keep it under 70 characters.
Use bullet points: List the product benefits using bullet points while including a keyword if possible. Use one bullet point per benefit and try to highlight the benefit in ALL CAPS. Use a maximum of 200 characters per bullet point.
Tell a story with your product description: Do not simply copy paste your benefits bullet point. Make the shopper feel what it is like to be enjoying the products already in their hands.
Manage negative reviews: Have you ever come across a well-known, high-quality product on Amazon and found that someone left a one-star review? I have. And most of the times, when you look at the reason for such a poor reason, it has to do with something unrelated to the product itself. It could be that the product arrived late, or that the person did not read the product description and expected something different. In either case, you can reach out to the buyer to try to make up for their inconvenience, and in many instances they will change their reviews to a more positive one.
Use high quality pictures: Using high-quality pictures showcasing the product in different angles (if applicable). Keep in mind the picture must be at least 1000 pixels for shoppers to be able to zoom in.
Use Enhanced Brand Content (Now called A+): Use A+ content to showcase your brand and product features on Amazon product detail pages. Explore features with technical specifications, comparative product information, and additional rich content such as images, videos, or product settings.
How can you track your Amazon SEO progress and measure success over time?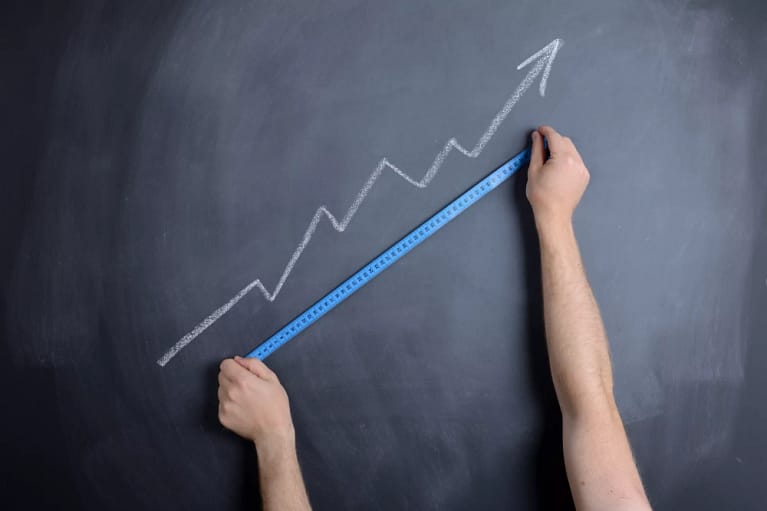 Amazon SEO is a process that helps your product rank higher in Amazon's search results. By optimizing your product title, description, and keywords, you can make your product more visible to potential customers. tracking your Amazon SEO progress and measuring success over time can help you determine whether your optimization efforts are working.
There are a few different ways to track your Amazon SEO progress. One way is to use Amazon's paid advertising tool, Sponsored Products. You can use Sponsored Products to track the keywords that you are targeting, as well as the number of impressions and clicks your product receives. Another way to track your progress is to use a third-party tool such as Seller Central. Seller Central provides data on your product's listing views, detail page views, and keyword rankings. Finally, you can also contact Amazon directly and ask for feedback on your product listing.
Measuring success over time can help you fine-tune your Amazon SEO efforts. For example, if you see a sudden drop in impressions or clicks, you may need to adjust your keyword targeting. On the other hand, if you see a gradual increase in keyword rankings, this indicates that your optimization efforts are working and you may want to consider investing more resources into Amazon SEO. tracking your progress and measuring success over time is an important part of any Amazon optimization strategy.
What are some of the most common mistakes people make with their Amazon SEO campaigns, and how can you avoid them?
If you're selling products on Amazon, it's important to make sure your listings are optimized for search engine visibility. After all, even the most popular products will struggle to sell if potential customers can't find them. Unfortunately, many sellers make mistakes that can hurt their ranking in search results. Here are some of the most common Amazon SEO mistakes, and how you can avoid them:
One mistake is failing to do keyword research. Just because you think you know what potential customers are searching for doesn't mean you're right. Use Amazon's keyword research tool to see which terms are actually being used to find products like yours. Once you know which keywords to target, be sure to use them throughout your listing – in the title, description, product features, and even in the product photos.
Another mistake is not taking advantage of Amazon's A9 algorithm. This algorithm uses customer data to determine which products are most relevant to a given search. To optimize your listings for the A9 algorithm, be sure to include plenty of relevant keywords and use high-quality images that show your products in use. You should also make use of Amazon's Enhanced Brand Content feature A+, which allows you to add additional information and photos to your product pages.
Finally, don't forget about back-end search Terms. These are the keywords that you submit through Amazon's Seller Central interface. Back-end search terms are not visible to customers, but they play an important role in determining your ranking in search results. Be sure to include a mix of broad and specific keywords, and update your back-end keywords on a regular basis as your product evolves.
By avoiding these common mistakes, you can help ensure that your Amazon listings are visible to potential customers and able to generate sales.
Amazon SEO tools to improve product ranking!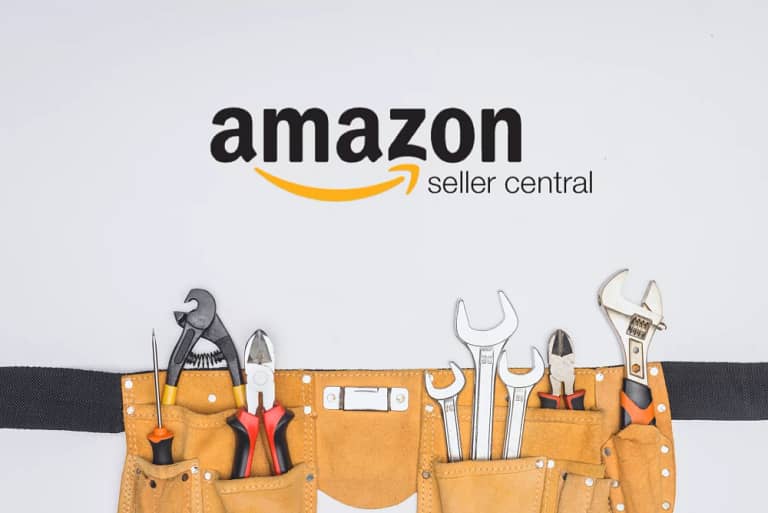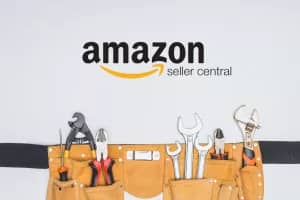 Looking to improve your product ranking on Amazon? There are a few tools that can help you out.
Jungle Scout is a great tool for doing market research and understanding what customers are looking for.
AMZ Tracker can help you track your product ranking and see how it changes over time.
KeywordTool.io can be used to find the right keywords to target in your product listing. By using these tools, you can increase your chances of getting your product seen by potential customers on Amazon.
Are you ready for success in the 2022 Holiday Shopping season?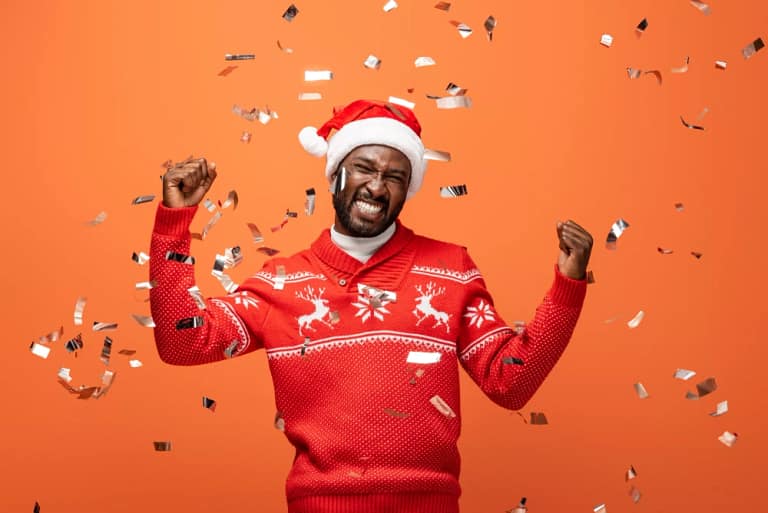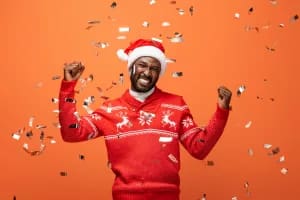 If you still don't have an Amazon SEO strategy in place, there is still time to optimize your amazon product listings. If you are hands-on and have the technical knowledge, you may simply leverage the points outlined in this guide and improve your listings. Alternatively, we can work with you on a step-by-step guide on how to optimize your amazon SEO. Ultimately we can take the fast lane and work with an Amazon SEO expert to implement a a done-for you Amazon seo optimization.