Artificial intelligence isn't just taking over our personal lives. The digital technology is spreading its tentacles into the marketing world as well. AI-powered software and algorithms are now used to target consumers with better offers, make recommendations that are more relevant and personal, and even automate processes so that every part of the business runs smoothly. In other words, AI will soon be a part of every marketing strategy and something no marketing team can do without.
From what I can recall, one of the first marketing automation tools I used was HubSpot's email marketing tool, which I immediately loved since it did away with repetitive tasks in lead generation email campaigns.
The rising use of AI for marketing
A company can use AI for many tasks, such as improving its customer service, engaging with its audience and potential customers on social media, and even provide a better customer experience. With so many AI-powered tools readily available for any businesses to use in 2023, you could probably create an entire omnichannel marketing strategy leveraging AI. A word of caution: event the best AI marketing tools require human creativity, strategic thinking and finesse. That said, let's take a look at these 10 incredible AI marketing tools you can take advantage of!
Jasper.ai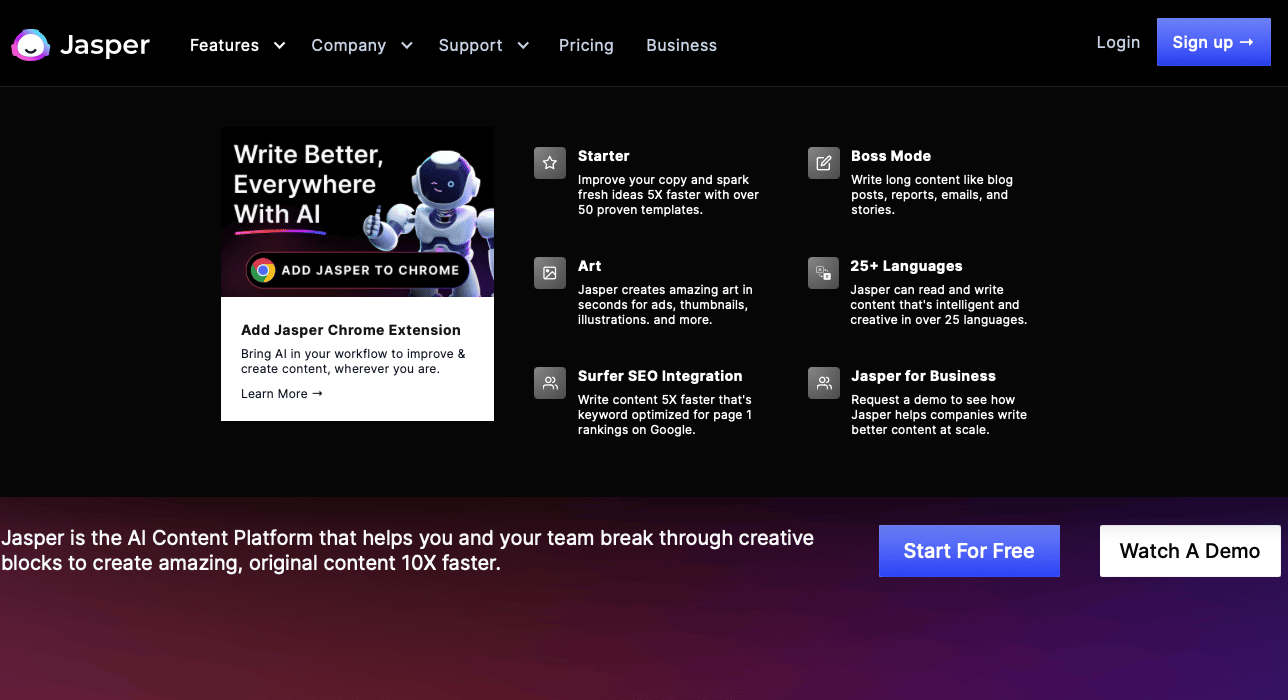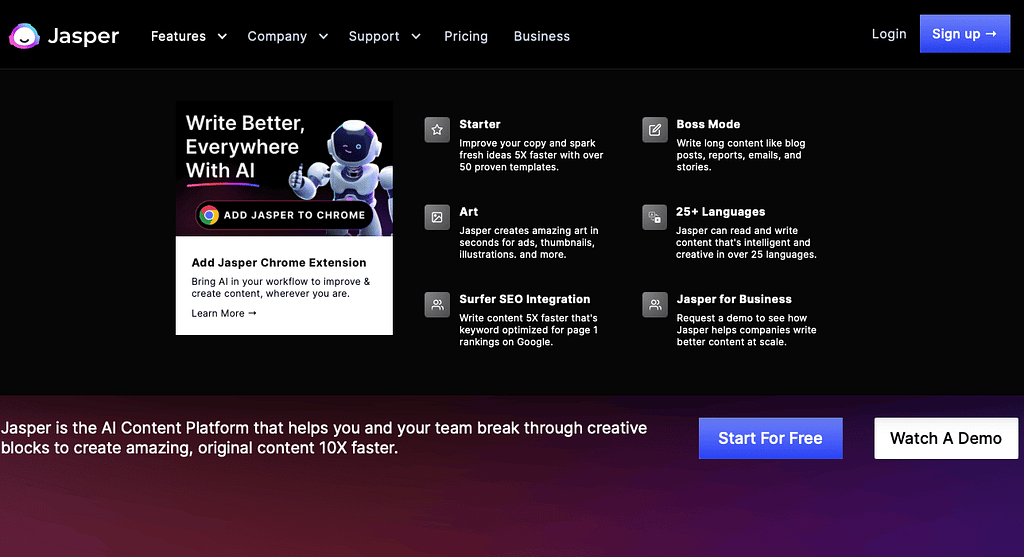 Jasper.ai is a tool designed for writing a wide variety of content including blog posts, social media content, and other marketing materials. The interface is rather simple, and allows marketers to select the type of content they need to create and leave the rest to Jasper. When it comes to writing blog posts or articles, Jasper.ai automatically generates fairly well-written content with proper grammar and punctuation. It can also create SEO-friendly meta descriptions for your blog posts or even cold e-mails or sales team can use.
I have personally test-driven Jasper, and I think it can be a good tool for getting rid of writer's block, but it is very far from being your main resource for executing a content marketing plan.
Synthesia.io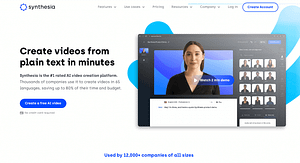 Synthesia.io is a video generation platform that uses artificial intelligence to create professional-looking videos.
The platform can be used to create relatively professional video content, which means that businesses can save time and money on expensive videos. On top of the time savings, Synthesia io also offers a range of customization options through its interface, such as creating video in 65 different languages. You can choose different AI voices and video avatars, or even create your own. The one thing I would like to see this tool improve is how natural the videos look and sound.
At this moment there no avatar looks real enough to help you in say, your influencer marketing campaign, but as we know, technology grows exponentially. In the near future it will can help you take your marketing or sales efforts to the next level.
Speechelo AI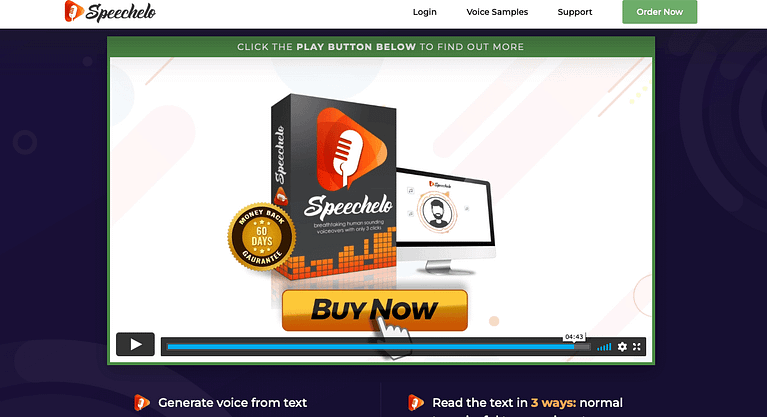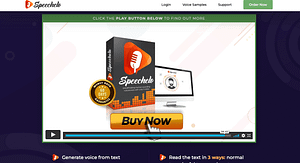 Speechelo is an AI-powered tool that makes it easy to create engaging audio content for your marketing campaign. This tool can produce hundreds of different voices and accents, which makes it easy for you to produce geographical-specific content. You just need to upload your text file, followed by uploading one of the different voice presets available with Speechelo. You can use this software to make phone calls, reading text messages, or even automated business processes more personal and engaging. And since it offers so many different types of voices, you can produce a one-of-a-kind experience with each individual customer in order to keep them engaged and coming back for more.
SEMRush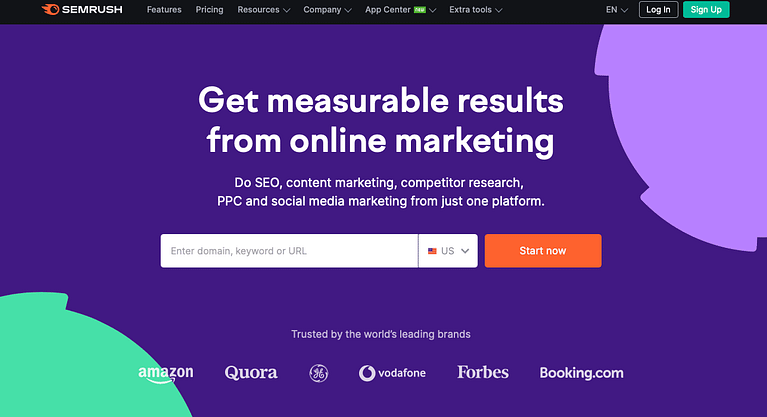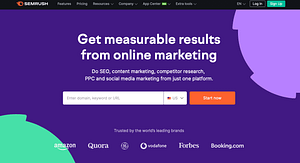 SEMRush is a powerful all-in-one marketing platform that enables you to research your competitors, track your SEO progress, and optimize your online presence. It doesn't matter if you have a small business or a large corporation – SEMRush plans for businesses of every size. Semrush also offers a ton of awesome features that will help you get ahead in the digital marketing industry:
Find out what keywords are the most popular worldwide or by country
Spy your competitors SEO and PPC efforts
Track your competitor's audience growth
Get insights into analytics in order to improve campaigns
Set up alerts so that you know when your SERP rankings changes
Get more organic traffic by optimizing for specific devices
Brandmark io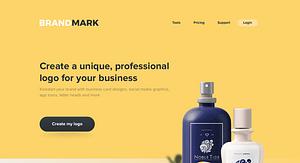 Have you ever wanted to design a logo but were too busy to do it yourself? If so, you may want to try Brandmark.io is an AI-powered logo design tool that helps you create a unique and memorable logo for your business in minutes. It generates hundreds of possible ideas and suggestions for you, which are then organized into categories according to the type of logo they are.
I must say that out of all the possible logo-generators there are out there, I liked this one the most and actually generated several logos similar to ones I have paid a designer for. Prices are very similar to what a graphics designer charges on Fiverr and other platforms, so it is up to you if you want to design your logo with a human touch.
Beautiful.ai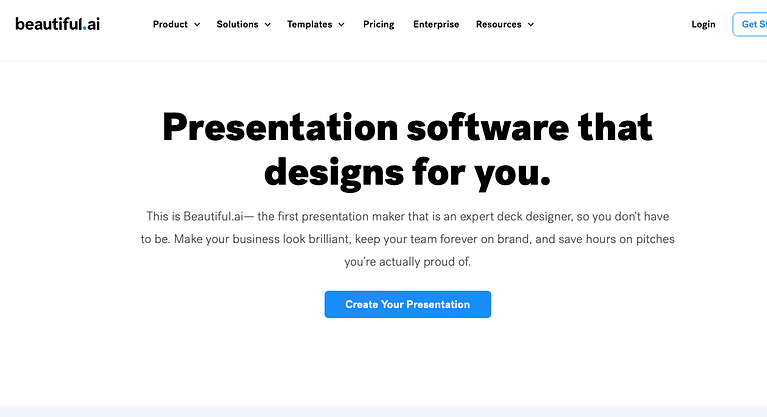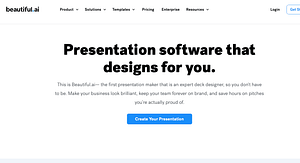 Beautiful.ai is a tool that helps you create professional-looking presentations without any design experience required. Its AI algorithm uses machine learning to pull in data from your content, and then it creates an engaging slideshow presentation with beautifully designed slides. The tool comes with a library of templates so you can choose the right one for your content, or use the drag-and-drop interface to build your own unique slides.
You can also upload your own media sources, like photos, videos, photos of handwritten notes, and audio recordings. Your audience will be captivated by Beautiful's stunning visuals and animations while they listen to your pitch! That's not all; Beautiful has a variety of tools to help you share the presentation on social media platforms like Facebook and Twitter. Additionally, there are features that help with SEO such as keyword customization and rich card deployment – both of which will make your marketing campaign more effective if you know how to use them.
Copy.ai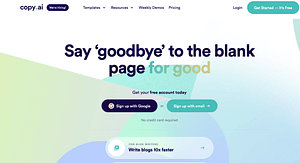 Copy.ai is another AI-powered copywriting tool that helps you write compelling copy for your marketing campaigns at scale. Its unique features are its ability to generate content at scale in a variety of different contexts. For example, with Copy.ai, you can create content for website or blog posts, landing pages, email newsletters, social media posts, and more. You can also use it as an intelligent assistant to help improve your customer service responses.
It also has some pretty advanced features like an automated plagiarism checker and language model that helps detect grammatical errors before they become a problem. This means you can focus on writing engaging content while making sure your work is free from plagiarism and grammatical errors.
Unscreen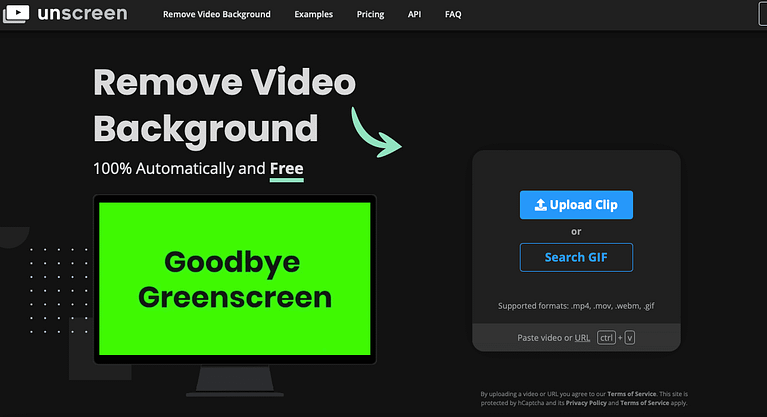 Unscreen is a video background removal tool that uses artificial intelligence to remove unwanted backgrounds from videos. When you upload a video to Unscreen, the software will automatically identify the people in your video and then use AI to find their faces. It can remove backgrounds from anything, from your YouTube channel all the way down to a single Facebook live broadcast.
A tool like this could be tremendously useful for small business owners who want to create professional-looking videos for their social media marketing audiences or for product creators that want to optimize the overall production value of their content. Using Unscreen could not only make your videos look more polished, but it could also improve engagement rates because viewers can focus on what matters most – your message.
Grammarly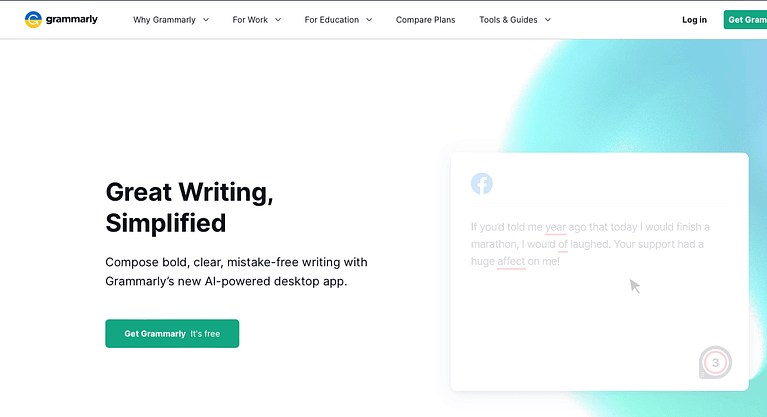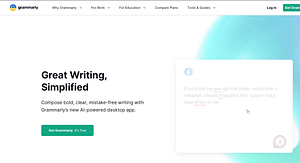 Grammarly is a grammar checking tool that uses artificial intelligence to identify errors in spelling, grammar, punctuation, and more. The software can also review your written work for plagiarism and make suggestions on how to improve it. Grammarly is one of the most popular tools available today, with over 300 million people using the service worldwide.
Grammarly's AI-powered algorithms help you write better by providing suggestions that are personalized and relevant to you. Plus, they can help you catch mistakes like misspelled words or incorrectly used words by giving red lines through those areas. For example, if you use "to" instead of "too" in a sentence, Grammarly will provide a red line through the word so that it can be easily corrected later on. This is just one of the ways that Grammarly helps your writing look polished and professional across all marketing channels.
DeepL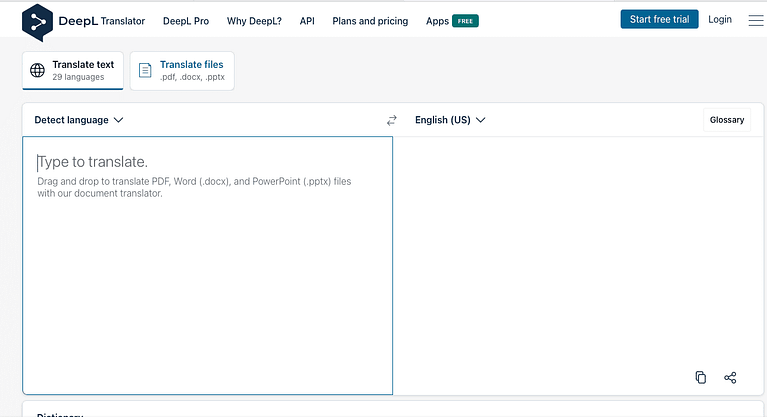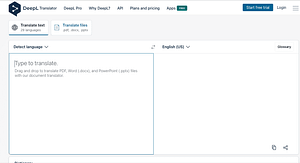 DeepL is a text analytics tool that uses ai and machine learning to translate documents between languages. With DeepL , you can quickly translate documents between over 25 different languages including English , French , German , Spanish , Portuguese , Italian , Dutch , Russian , Chinese , Japanese , and Korean. You can choose from a free plan to translate several paragraphs, to enterprise-level plans. If you are not happy with the translation, you can hover over the phrase you would like to change and the tool helps you find the best alternative based on other users' intput. Without a doubt, one of the best translation tools on the market.
Benefits and downsides of using Artificial Intelligence for marketing purposes
The benefits of using AI for marketing purposes are many for sales and marketing professionals. It can be used to collect customer behavior date to connect with your audience and make them feel personal and relevant, as well as automate processes so that every part of the business runs smoothly.
One downside is that it's not always clear what these tools can actually do given that there are so many similar ai tools , but with different UX for each of the. Similarly, they might not always work in the way you would expect them to.
The most important takeaway from this technology is that soon there will be tools that can help meet any business need, in real-time, with accurate customer data (like modern CRM systems already do). But when used properly, AI can help increase ROI and efficiency, which means that your business will grow faster than ever before.